About Us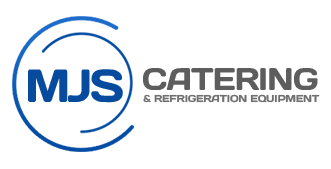 MJS are a Gloucestershire & Warwickshire based Catering Equipment Distributor, supplying the UK for over 38 years. Our clients include many of our counties most popular pubs, restaurants, takeaways and hotels, as well as highly established companies throughout the UK. Due to our supportive staff and great back up service we are also the main suppliers to Gloucestershire County Council, and provide many schools & hospitals with a huge variety of product. We also accept orders from Hospitals and other Public Sector Organisations.
We specialise in a reliable and personal service, believing that success is derived from our priority being to you, the customer. So although we've made it possible for you to access our mobile friendly online store at any time, place an order in minutes and carry on with your day, we will always be here to advise and discuss your individual requirements so we can ensure you're getting the best service possible.
This online store offers you thousands of products from major manufacturers at great online prices. Whatever you are looking for from cookers to grills or dishwashers to microwaves we will try our best to ensure you can find what you are looking for. If there is anything you're after that you cannot find or if you need any advice on reccomending the right product please do not hesitate to get in touch.
As well as supply brand new, we also stock a wide range of B-Grade, re-conditioned & second hand equipment. For more information on any of these products please feel free to contact us.
MJS Catering & Refrigeration Equipment Ltd - EST 1984
CONTACT US:
Head Office:
The Doves
Hartpury
Gloucestershire
GL19 3BN
Tel: 01452 501963
Showroom:
Flecknoe Field's Farm Estate
Flecknoe
Warwickshire
CV23 8AZ
Tel: 01788 891510
info@mjsequipment.co.uk
Open hours: Monday to Friday 9am to 5pm